is too busy to notice that
baby girl fell asleep in her exersaucer?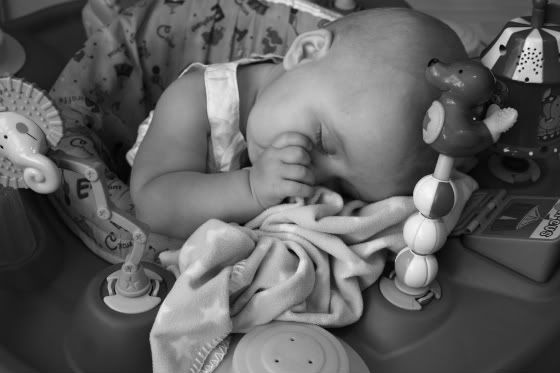 the kind with way too much going on.
who is trying to do too many things.
who somehow was blessed with a daughter
who needs nothing more than a blanket and her
thumb to drift off into dream land.
I need to take more time to snuggle with her.
not because she needs it,
I will never get this time back.